The Seventh Annual Berkeley Spring Forum
on M&A and Governance
Hosted by Ethan Klingsberg of Freshfields Bruckhaus Deringer and
Steven Davidoff Solomon of the Berkeley Center for Law and Business
Conference Schedule
The conference agenda is below:
Day 1
March 4, 2021
9AM to Noon. All times Pacific
9:00 am
Dan Gallagher, CLO of Robinhood and former SEC Commissioner, in Conversation with Scott Kupor of Andreessen Horowitz
Panelists:
Dan Gallagher, Chief Legal Officer, Robinhood
Scott Kupor, Managing Partner, Andreessen Horowitz
9:40 am
Delaware Vice Chancellor J. Travis Laster in Conversation with Mary Eaton of Freshfields Bruckhaus Deringer
Panelists:
The Honorable J. Travis Laster, Vice Chancellor, Delaware Court of Chancery
Mary Eaton, Partner, Freshfields Bruckhaus Deringer
10:25 am
Panel Discussion – How Have Pandemic Era Caselaw and Market Practice Changed M&A Agreements?
Panelists:
Garth Bossow, Deputy General Counsel, airbnb
Diana Chiu, Vice President, Agilent Assistant General Counsel and Assistant Secretary, Agilent Technologies
Harry Demas, Deputy General Counsel and Assistant Corporate Secretary, Cognizant
Steven Davidoff Solomon, Faculty Co-Director, Berkeley Center for Law and Business
Dan Vaughn, Senior Director and Associate General Counsel, M&A and Equity, PayPal
10:55 am
Peter Gassner, Founder and CEO of Veeva, in Conversation with Brian Patterson of Gunderson Dettmer, on Being the First Public Company to Become a Public Benefit Corporation
Panelists:
Peter Gassner, Founder and CEO, Veeva Systems
Brian Patterson, Partner, Gunderson Dettmer
11:30 am
Panel Discussion – Should Your Company Convert to a Public Benefit Corporation?
Panelists:
Tilli Dias, Managing Director, Morgan Stanley
Daniel Li, Head of Legal, Allbirds
Josh Faddis, Senior Vice President, General Counsel and Corporate Secretary, Veeva Systems
Pamela Marcogliese, Partner, Freshfields Bruckhaus Deringer
Day 2
March 5, 2021
9AM to Noon. All times Pacific
9:00 am
Speech by Commissioner Christine S. Wilson of the Federal Trade Commission
Panelists:
The Honorable Christine S. Wilson, Commissioner, Federal Trade Commission
9:40 am
Panel Discussion on Emerging Antitrust Issues
Panelists:
Mika Clark Tupy, Chief of Staff to the President, United Airlines
Renata Hesse (JD '90), Partner, Sullivan & Cromwell
Mary Lehner, Partner, Freshfields Bruckhaus Deringer
Steven Tadelis, Professor of Economics, University of California, Berkeley
10:20 am
Mitchell Baker, CEO of Mozilla Corporation and Chairwoman of Mozilla Foundation, in Conversation with Amelia Miazad of the Berkeley Center for Law and Business, on Platform Governance
11:10 am
Panel Discussion on Emerging National Security Issues
Panelists:
Bruce Andrews, Senior Vice President, Managing Partner, SoftBank Group International
Shannon Corless, Intelligence Community Executive and National Intelligence Manager for Economic Security and Financial Intelligence, Office of the Director of National Intelligence
Brett Lambert, Managing Director, Densmore Group
Aimen Mir, Partner, Freshfields Bruckhaus Deringer
Speakers
Bruce Andrews
Senior Vice President, Managing Partner, SoftBank Group International
Mitchell Baker (JD '87)
CEO and Chairwoman, Mozilla Corporation and Mozilla Foundation
Garth Bossow
Deputy General Counsel, airbnb
Diana Chiu
Vice President, Agilent Assistant General Counsel and Assistant Secretary, Agilent Technologies
Mika Clark Tupy
Chief of Staff to the President, United Airlines
Shannon Corless
Intelligence Community Executive and National Intelligence Manager for Economic Security and Financial Intelligence, Office of the Director of National Intelligence
Harry Demas
Deputy General Counsel and Assistant Corporate Secretary, Cognizant
Tilli Dias
Managing Director, Morgan Stanley
Mary Eaton
Partner, Freshfields Bruckhaus Deringer
Josh Faddis
Senior Vice President, General Counsel and Corporate Secretary, Veeva Systems
Dan Gallagher
Chief Legal Officer, Robinhood
Peter Gassner
Founder and CEO, Veeva Systems
Renata Hesse (JD '90)
Partner, Sullivan & Cromwell
Ethan Klingsberg
Partner, Freshfields Bruckhaus Deringer
Scott Kupor
Managing Partner, Andreessen Horowitz
Brett Lambert
Managing Director, Densmore Group
The Honorable J. Travis Laster
Vice Chancellor, Delaware Court of Chancery
Mary Lehner
Partner, Freshfields Bruckhaus Deringer
Daniel Li
Head of Legal, Allbirds
Pamela Marcogliese
Partner, Freshfields Bruckhaus Deringer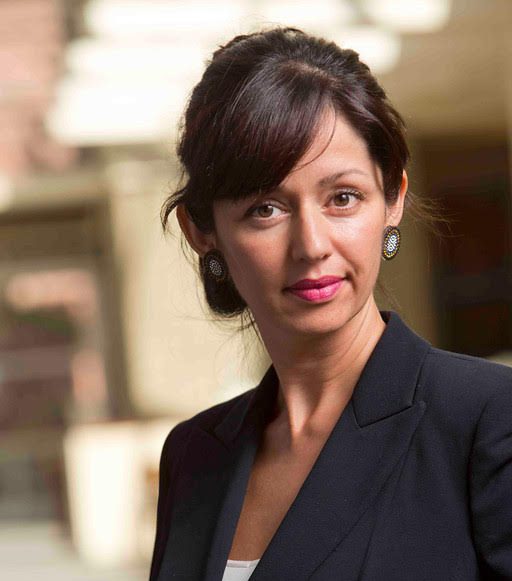 Amelia Miazad
Director and Senior Research Fellow, Business in Society Institute at the Berkeley Center for Law and Business
Aimen Mir
Partner, Freshfields Bruckhaus Deringer
Brian Patterson
Partner, Gunderson Dettmer
Steven Davidoff Solomon
Faculty Co-Director, Berkeley Center for Law and Business
Steven Tadelis
Professor of Economics, University of California, Berkeley
Dan Vaughn
Senior Director and Associate General Counsel, M&A and Equity, PayPal
The Honorable Christine S. Wilson
Commissioner, Federal Trade Commission
Berkeley Spring Forum
Presented By